Panama has a lot of beautiful places and beautiful waves to surf. If you're planning a trip through some cities and beaches, don't miss out Playa Venao nor Bocas del Toro. Bocas del Toro offers a laid-back tropical paradise where you can relax, soak up the sun, and, of course, enjoy surfing the abundant waves. Playa Venao is also called "The Heart of the earth".  A still preserved bay where nature is omnipresent. Playa Venao is the perfect place to reconnect with nature, and the ocean and ride your first waves.  In this article, we'll guide you through the best ways to travel from Playa Venao to Bocas del Toro.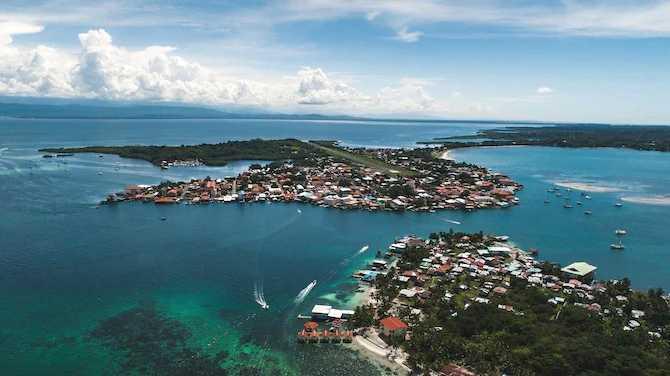 The Archipelago of Bocas del Toro from the top
Depending on your budget and time constraints, there are several transportation options available for traveling from Playa Venao to Bocas del Toro. The fastest but potentially more costly method is by air.
The most popular option is a shuttle. And alternatively, a more affordable choice is to take a bus to Almirante, the nearest mainland town to Bocas del Toro, and then proceed with a boat ride to the islands.
The following table gives a quick overview of all travel options from Playa Venao to Bocas del Toro with the most important factors such as cost, travel time and comfort.
How do you want to travel?
Click the option you are interested in.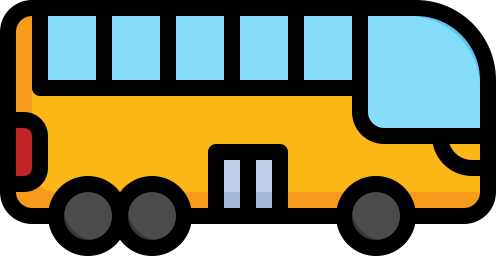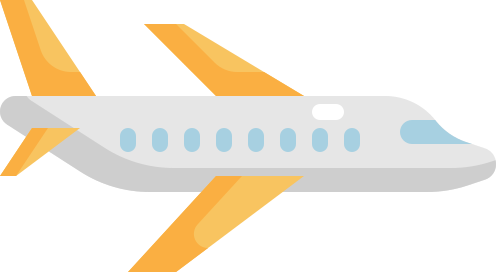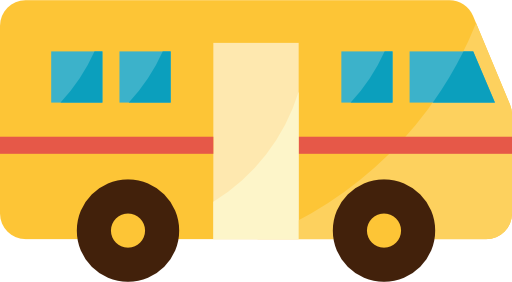 1. Playa Venao to Bocas del Toro by shuttle 🚌
Traveling by shuttle is the most popular option. It takes around 9 hours and costs $75 per person. Why popular? Because the price is good, the shuttle departs in the night at 11pm and surfboards & luggage is already included in the price. Another good thing is that the ticket for the boat to Isla Colón is already included in the price as well. Aaaaand another good thing is, that you don't worry about the reservation for the boat as the shuttle company will take care of this as well. A lot of good things, right? 😄
So basically all you have to do is, book your ticket for the shuttle ticket, and be at the pickup spot.
This is the pickup spot in Playa Venao.
Departure at Playa Venao
Every Sunday, Tuesday, and Thursday at 11:00 pm
Total travel time to Bocas del Toro Isla Colon
≈ 9 h shuttle + 45 min boat
BOOK YOUR SHUTTLE.
Online, fast & secure.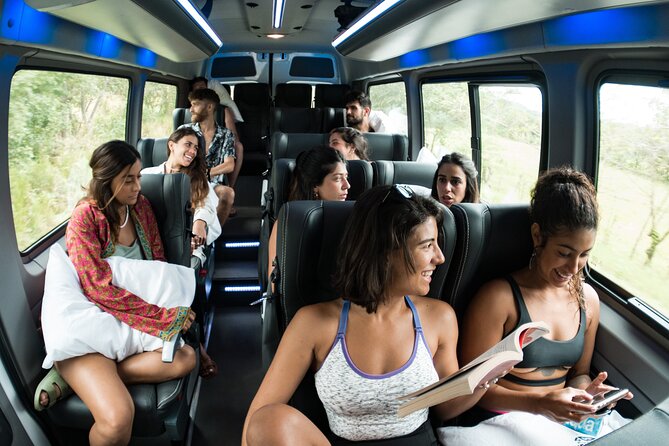 $ 75 / person
Price includes the boat ride
Surfboards & luggage are included
Free cancellation up to 48 hours before the departure
Every Sunday, Tuesday, & Thursday at 11:00 pm
Book Online & fast
Pick-up Location: Playa Venao close to Beach Break Surf Camp
9 hours (approx.)
2. Playa Venao to Bocas del Toro by plane 🛫
The fastest and most convenient way to reach Bocas del Toro from Playa Venao is by taking a flight. You can catch a domestic flight from Chitré Alonso Valderrama Airport (code: CTD), which is approximately a 120-minute drive from Playa Venao, to Bocas del Toro "Isla Colón" International Airport (code: BOC). Several airlines offer regular flights, and the whole journey takes around 4 hours and 15 minutes.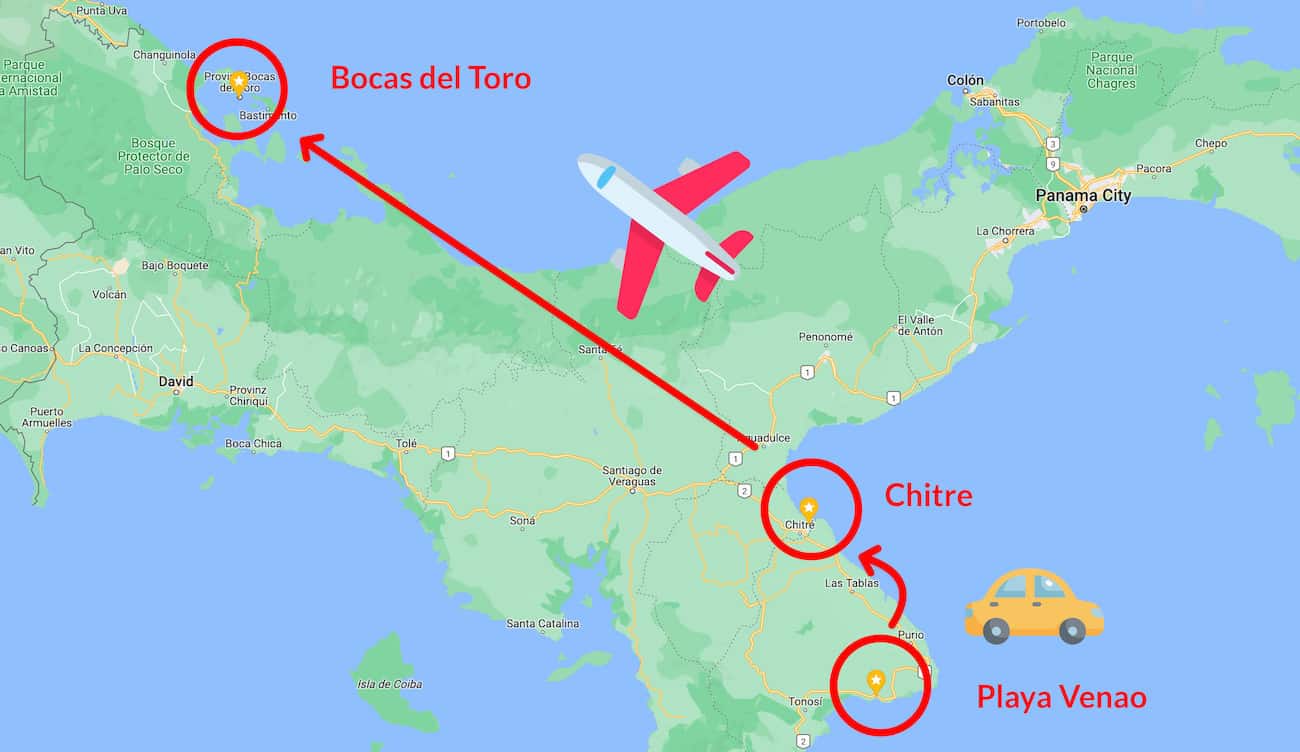 From Playa Venao to Chitré it's around 2 hours drive. From Chitré to Bocas del Toro it's a 2 hours and 15 minutes flight.
Flights are direct, and the flight only takes about 2 hours and 15 min and land at Bocas del Toro "Isla Colón" International Airport (code: BOC).
After arriving at the airport in Boca del Toro, you can rent a car for your onward journey, take the ferry to the other islands, or take a cab. Motorcycles, mopeds, e-scooters and bicycles are also available if you want to stay on the main island.
To check for flights, you can use kiwi.com for example. They usually have good deals and an easy booking process. You can use the search widget bellow to search for flights on kiwi.com or click the link to get their website.
3. Playa Venao to Bocas del Toro by bus 🚌
Travel by bus is for those who are into adventure, who have time on their hands, who like to encounter random events, and who enjoy looking at the Panamanian landscape from the window of a bus. If you want to travel from Playa Venao to Bocas del Toro at top speed, reliably and with little effort, traveling by bus is not for you.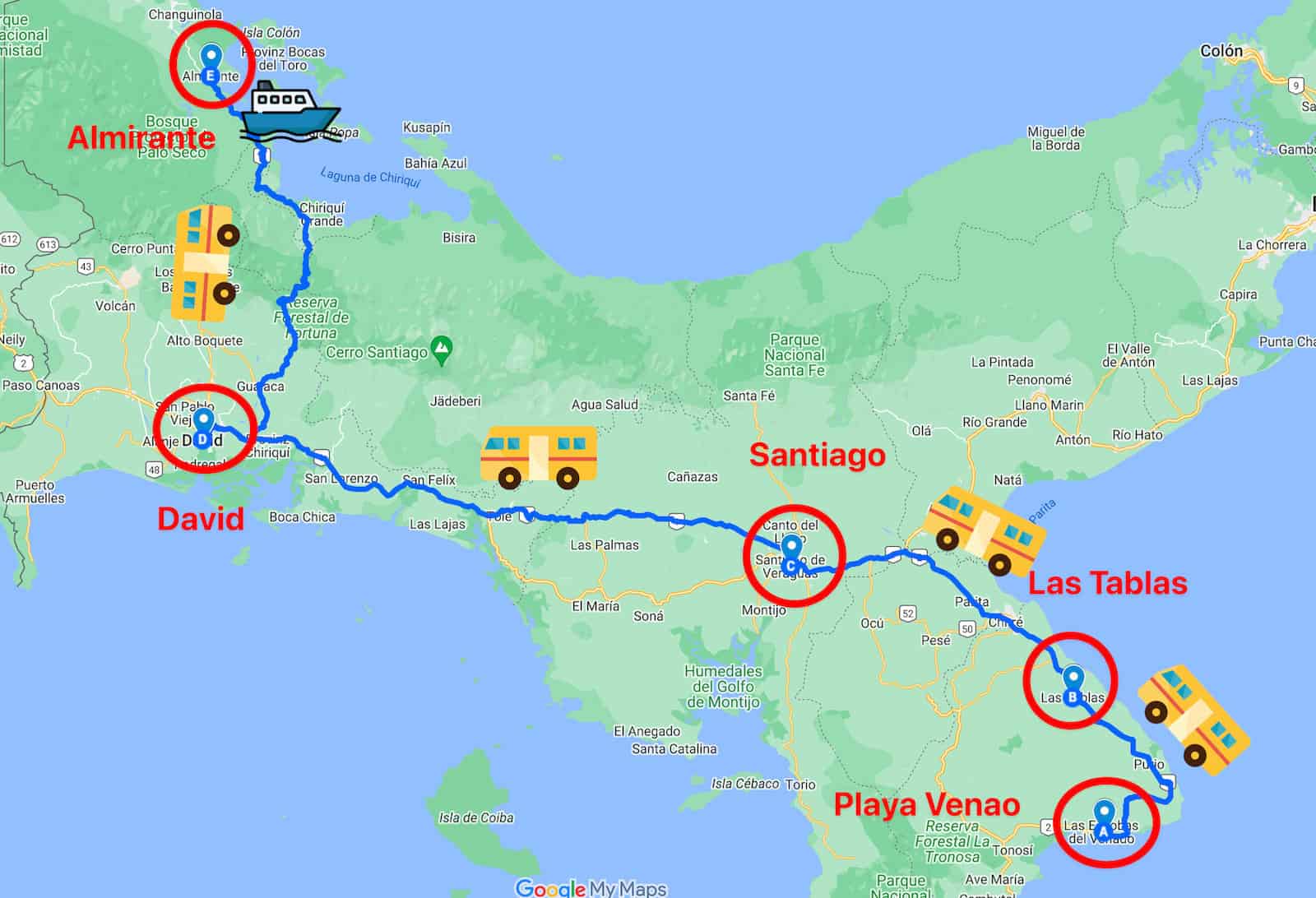 If you go by bus, you will have to change buses a total of 4 times. Once you arrive in Almirante, which will take you to Isla Colón.
Be prepared that not everything will go as you expect. A bus is late or doesn't arrive at all, problems on the route, no more bus tickets, etc. . All of these things don't have to be bad. Traveling by bus also has its charm and transports you through the middle of beautiful Panama, which is well worth seeing. All a matter of taste.