Fortunately, there are many hostels in Panama. Not sure what a hostel is? Let us explain a little bit.
It's accommodations for travelers who often like to share and community life. In Panama, you can find hostels with dormitories and shared bathrooms. But also private rooms and bathrooms.
There is often a kitchen for guests to cook their own food, and sometimes a restaurant, a bar or even a swimming pool. Hostels can be of very good quality and even better than some hotels but at a reasonable price.
Surf hostels in Panama are often close to different surf spots and have a board rental service or even their own surf school and usually, these hostels offer packages. Such as accommodation, surf lessons & meal package.
What to consider
Here are some factors to consider when choosing your hostel:
How far is the surf spot of your accommodation?
How long do you want to stay?
What's your budget?
What services do your hostel offer?
What are the facilities in your hostel?
What surf packages/accommodation your hostel offers?
Do you prefer a family hostel or a "party" hostel?
Let's show you some nice hostels in Panama now 😊.
Hostel Villa Vento Surf – Panama City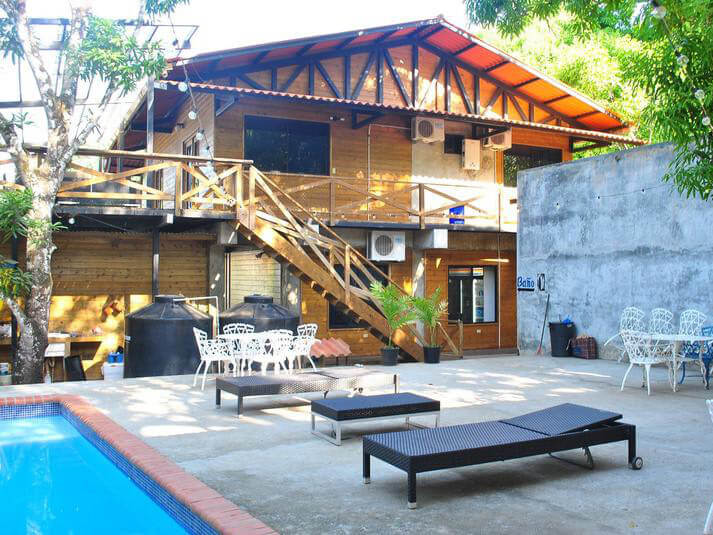 You can enjoy a Hostel Villa Vento Surf whether you are in Panama City, Morillo or Santa Catalina. The three hostels are managed by people from several backgrounds who have one thing in common, they fell in love with Panama.
Morillo and Santa Catalina are good destinations for going surfing. In Villa Vento Panamanian Surf hostels in Santa Catalina and Morillo you have the choice to sleep in a dormitory or in a room with a shared bathroom or a room with a private bathroom.
Both hostels offer activities such as surfing, diving and even exploring turtles! These are not destinations surrounded by parties and clubs but where you rather get around a campfire with a cold beer 🍻.
Update: Unfortunately Hostel Villa Vento in Panama City is closed permanently.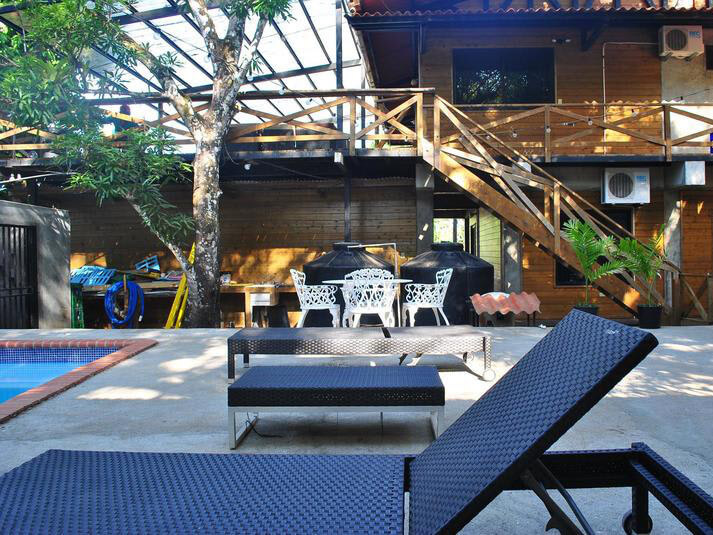 Pool area of Hostel Villa Vento Surf.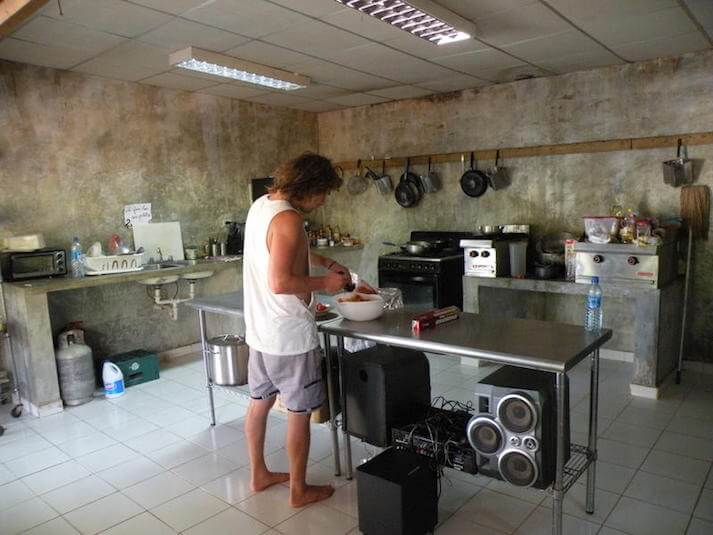 Kitchen area of Hostel Villa Vento Surf.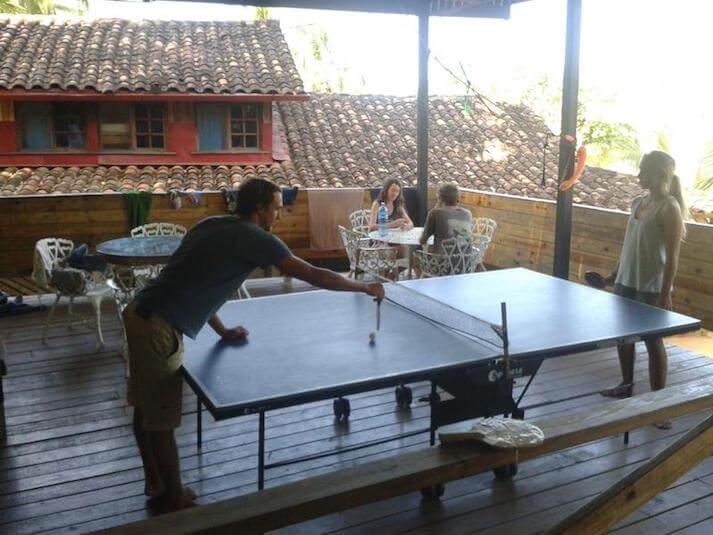 Have fun with the ping pong table in Hostel Villa Vento Surf.
Tipi Hostel is located in Playa Venao at the end of the Azuero peninsula. It is the surf hostel in Panama which has the best value for money in the country!
You can enjoy a dorm, a room with a shared bathroom in the shape of a Tipi or a beautiful room with a private bathroom at attractive prices all year round. The price becomes even more attractive if you take the package with Club Venao.
Prices starting at $ 399 for 5 days with accommodation, breakfast every morning, 2 hours of surf lessons per day and time for surfing! In addition, the hostel is 50m from the beach and the best surf spot in Playa Venao.
After your surf session, you can go to the infinity pool or sip a cocktail and enjoy a "french crêpe" or tapas at the ALOHA Bar, the bar/restaurant of your hostel. A large shared kitchen is also available!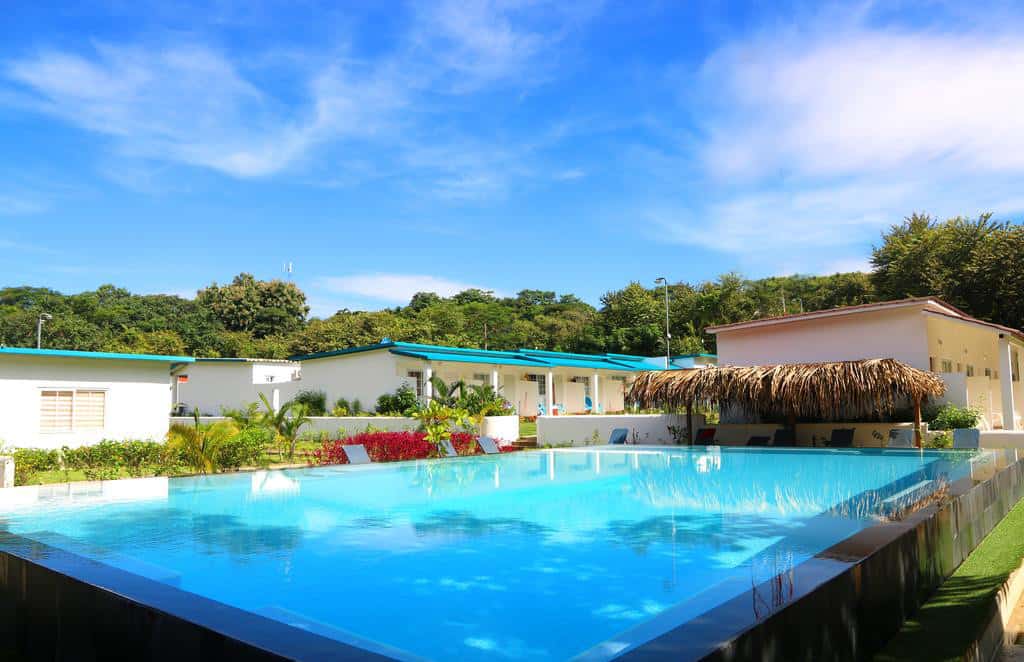 Big pool with nice surrounding.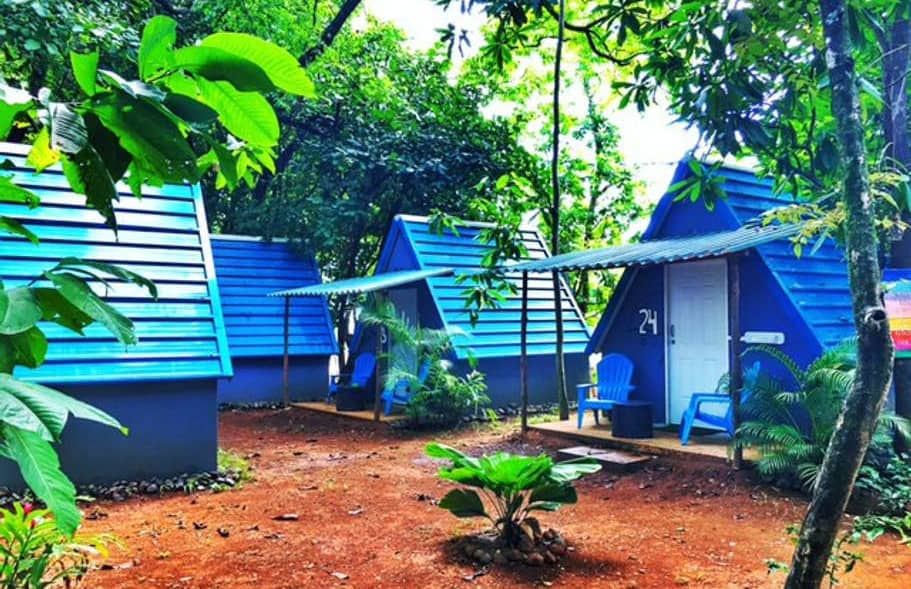 Private rooms surrounded by the jungle.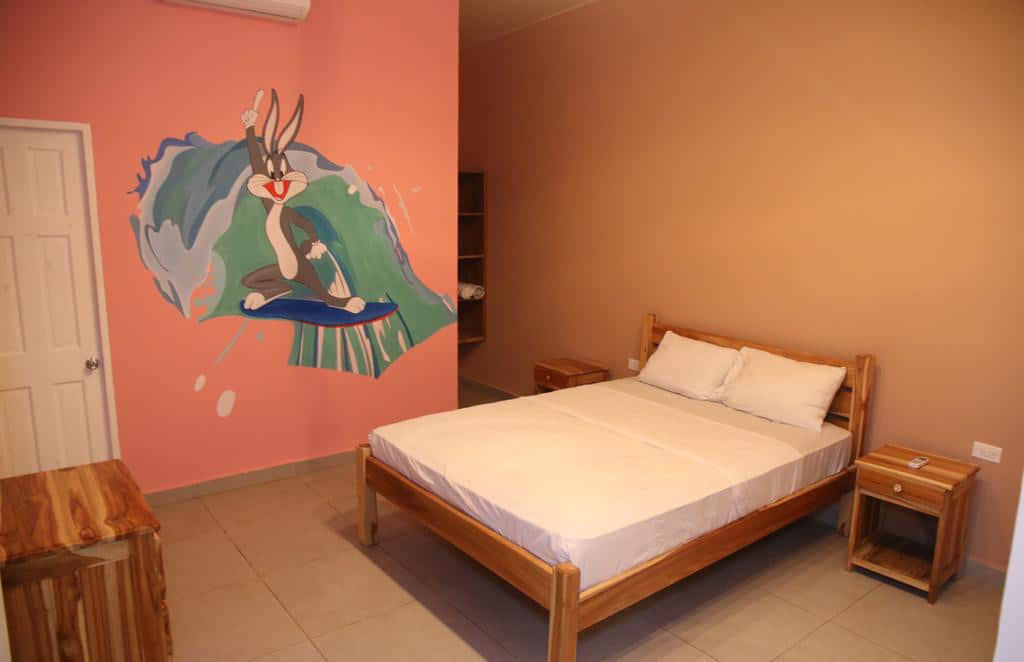 Deluxe bed in Tipi Hostel.
If you are looking for a cozy, quality place with good prices, contact us directly. Club Venao in collaboration with Beach Break Surf Camp will find you the best options according to your budget 🤙❤.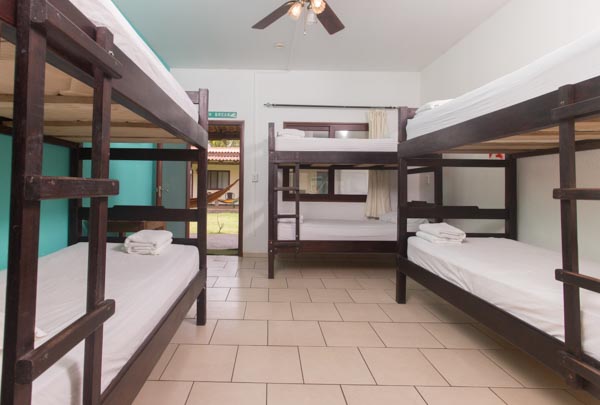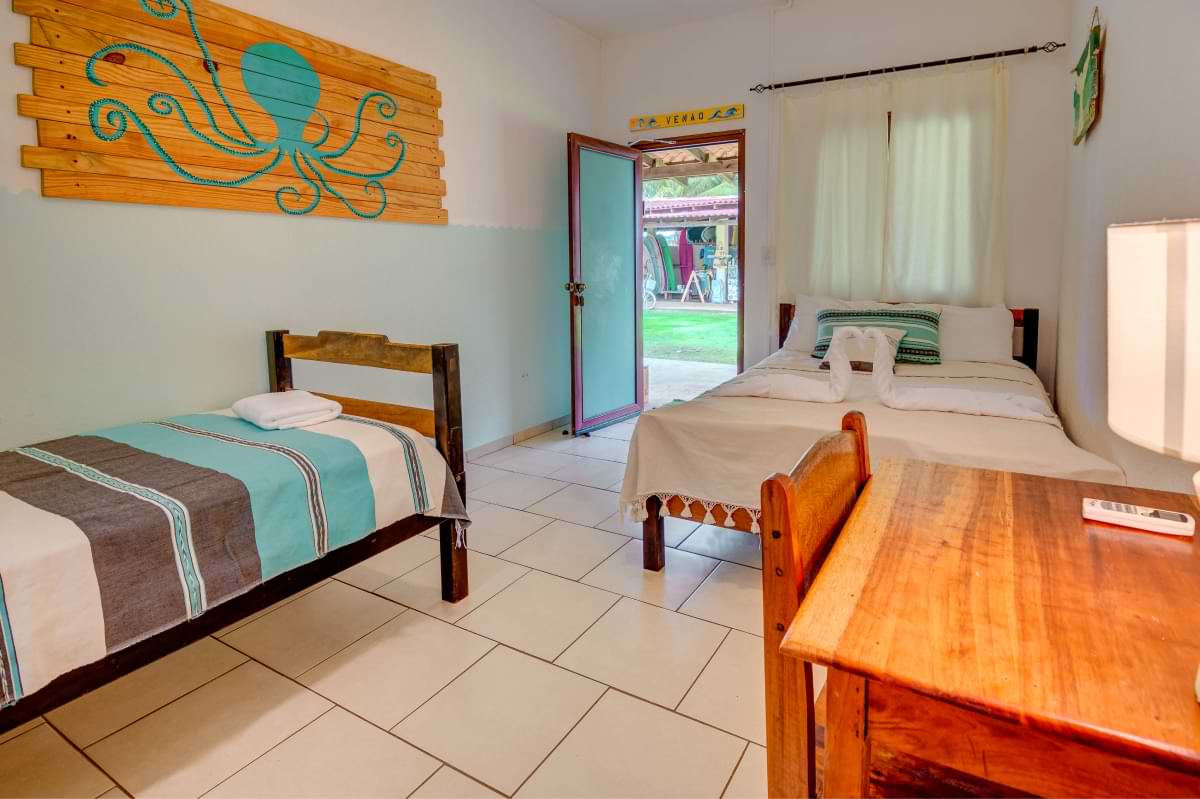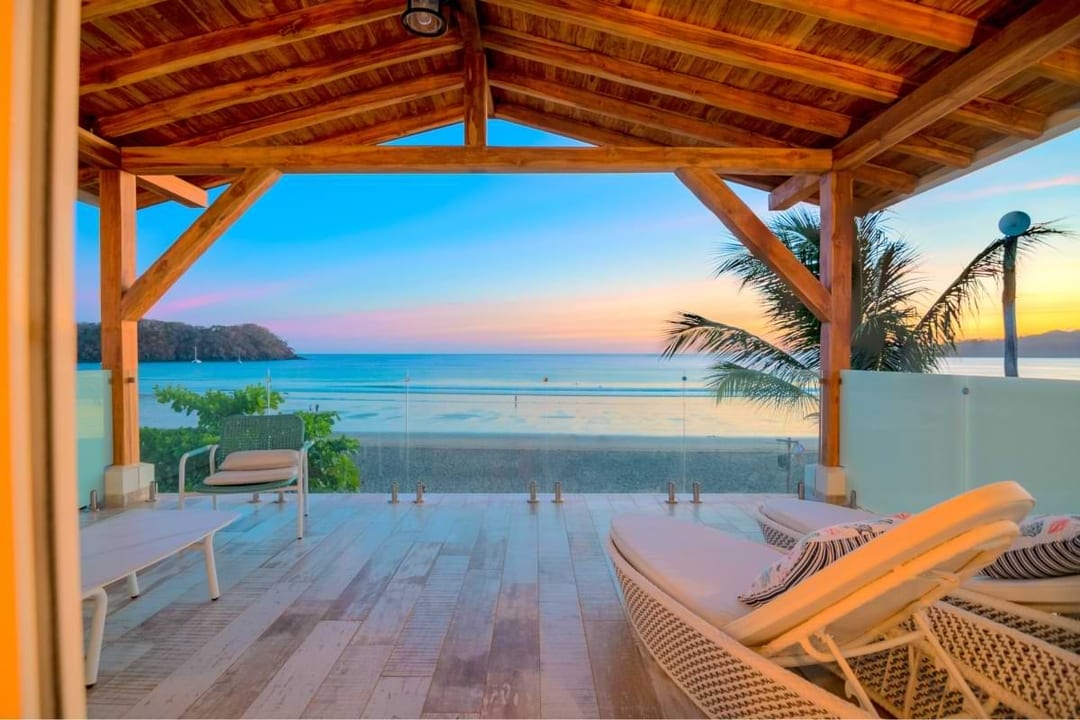 Hostel Oasis Surf Camp is located in Santa Catalina and is run by a family of Italian. The hostel is facing the ocean. Thanks to its superb location, all rooms have a spectacular view of the ocean.
The hostel has its own restaurant which offers half Italian half Panamanian food. As for activities, the hostel offers surf and paddle rental as well as lessons.
You can also take advantage of fishing tours or even horse riding. The Oasis team will do everything to ensure you have a pleasant stay in the heart of nature.
Surf Boutique Hostel Guanico
The Hostel SurfCamp Guanico offers year-round surfing with rooms for all budgets.
The hostel is located between Cambutal and Playa Venao, 25 minutes from Cambutal and 1 hour from Playa Venao. The hostel gives it directly to the beach and the waves.
The hostel has its own boat and offers fishing tours and is also ideal for snorkeling.
For the comfort of its guests, the hotel offers a restaurant & bar but also a kitchen to allow customers to cook their own dishes.
Guanico is a place where nature is protected notably thanks to the government, so it would not be rare that you find yourself face to face with a beautiful and big turtle 🐢.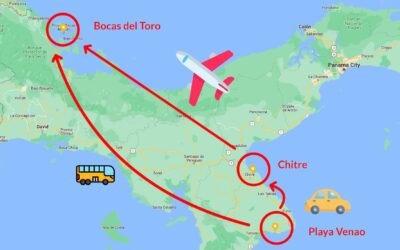 Find out how to travel from Playa Venao to Bocas del Toro. 🚘 🚌 🛫 🚐
read more